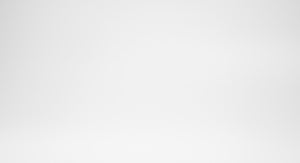 HOT DEAL
YOGI GRANOLA
$18.00
Buy now >
Available in 8oz, 16oz & 24oz sizes.
One Bag last for Approximately 1 week*
YOGA, FOOD AND THE MIND
Yogis learn very quickly that the nature and quality of the food that a Yoga practitioner eats is just as important as the Asanas (physical postures), Pranayamas (life force control via breath manipulation), Dharana (concentration) and Dhyana (meditation) that make up a complete Yoga Sadhana (practice).  Therefore, an improperly nourished Mind, Body and Breath will not allow one to reach the level of stillness of mind necessary to attain self-realization, the ultimate state of Yoga.
EAT LIKE A YOGI, FEEL LIKE A YOGI
High-vibrational nutrition is organic, ethically-sourced, delicious, satisfying, and promotes overall health and conscious awareness expansion. In Indian Yoga and Ayurveda traditions, this is called "Sattvic" food, that symbolizes purity. From a Western perspective, Sattvic food typically represents mineral-rich, nutrient-dense, energetically charged, and low-calorie nutrition, suitable for most people regardless of dietary restrictions.
SROUTED & ACTIVATED
Yogi Granola consists of organically grown, artisan-quality nuts and seeds that have been Soaked and Sprouted to neutralize anti-nutrients - like Phytic acid, Oxalates and Enzyme inhibitors - naturally present in all nuts and seeds. Sprouting is effectively nature's way to awaken dormant enzymes and nutrients in nuts and seeds, effectively allowing them to become Activated for proper digestion and assimilation.
SUPERFOODS & ADAPTOGENS
Yogi Granola delivers a wealth of nutritional benefits by combining nutrient-dense adaptogenic herbs, mushrooms, and plant-based prebiotics. Superfoods are celebrated globally for their high antioxidant, vitamin, and mineral content. Adaptogens are a unique category of herbs, mushrooms, roots, and spices known for reducing stress response, reducing gut inflammation, and providing healing, balancing, and tonifying effects on the mind, body, and breath. Incorporating superfoods and adaptogens into your diet is crucial for nurturing wellness in today's increasingly toxic world.d.
TRANSFORMATIVE NUTRITION
Yogi Granola is meticulously crafted to align with the guidelines of Ayurveda, making it a functional food suitable for everyone. Its Sattvic nature can potentially transform you on both subtle and gross levels of existence. Consuming high-Prana foods like Yogi Granola can guide the mind towards a state of equilibrium, enhancing receptiveness to experiencing transcendental states of bliss, relaxation, mindfulness, heightened conscious awareness, and overall well-being..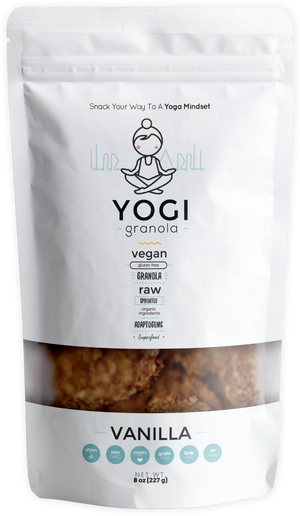 Vanilla Granola
Sale price Price $15.00 Regular price
Yogi Granola consists of organically grown nuts and seeds that have been soaked, sprouted and lovingly dusted with a proprietary blend of Superfood powders. The resulting batch is gently air-dried to preserve the raw state of the vitamins, antioxidants and fatty acids contained therein.
Our unique process helps to ensure that Yogi Granola will be easily digested by the gut and quickly assimilated by the body. The end result is a minimally processed, nutrient-rich Superfood Granola that has been crafted to your nourish Mind, Body and Soul.